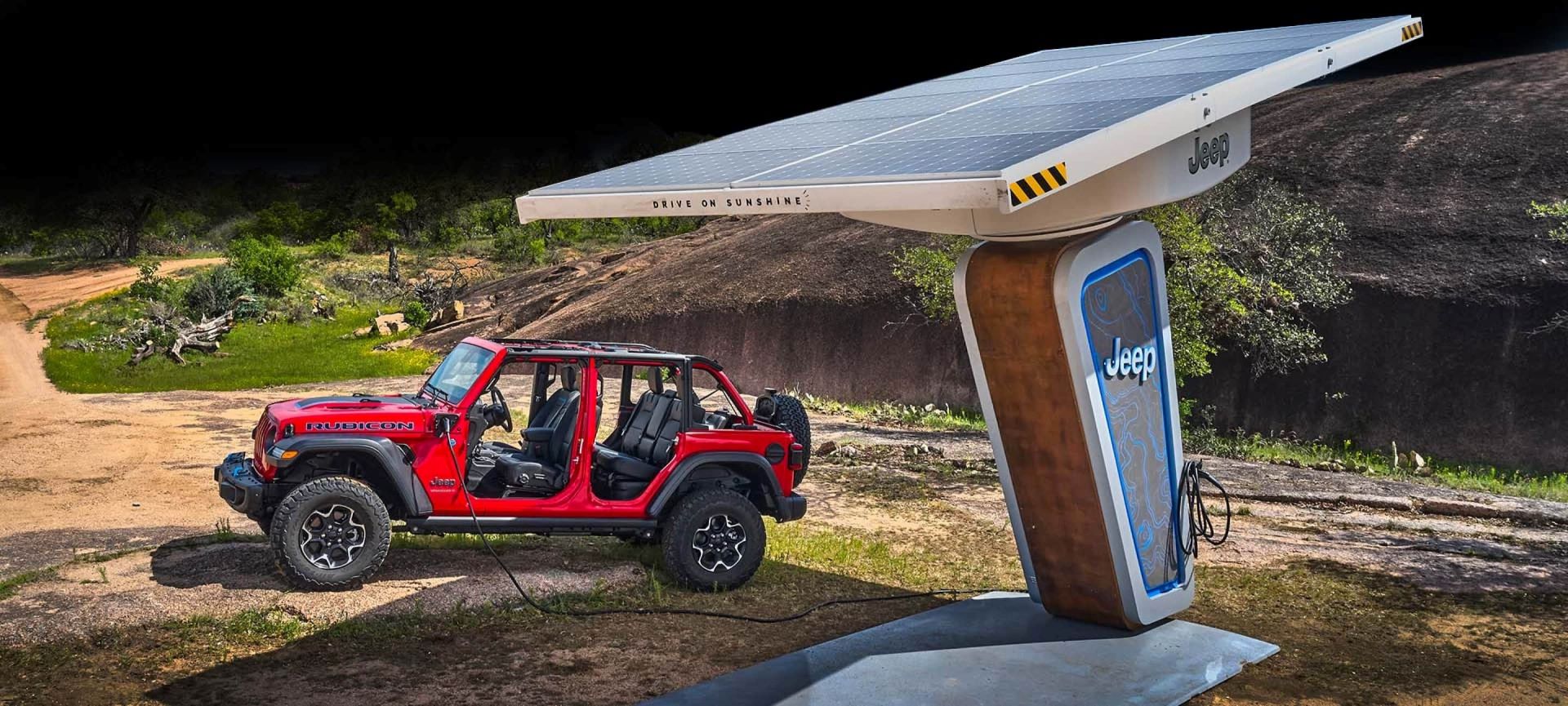 Offroad and highway capable, powerful and efficient, stylish and fun: that's how we would describe the 2023 Jeep Wrangler 4xe. There's never been another vehicle quite like the Jeep Wrangler 4xe. Here at Gandrud Chrysler Dodge Jeep RAM, we're sure drivers will be impressed by this innovative electrified SUV. Here's a closer look.
Electrified Adventure
The first thing to know about the 2023 Jeep Wrangler 4xe is that it is not like any other plug-in hybrid electric (PHEV) you've ever seen. It isn't just designed to get you from Point A to Point B. It is made entirely about making sure you do so with style, comfort, and efficiency, even if your destination is off the beaten path.
The advanced 17-kWh battery supports the 2.0-liter I4 engine perfectly. They share power to the 4x4 powertrain, with an eight-speed automatic transmission. This all comes together for a strapping 375 horsepower and 470 lb-ft of torque.
Go Further with Confidence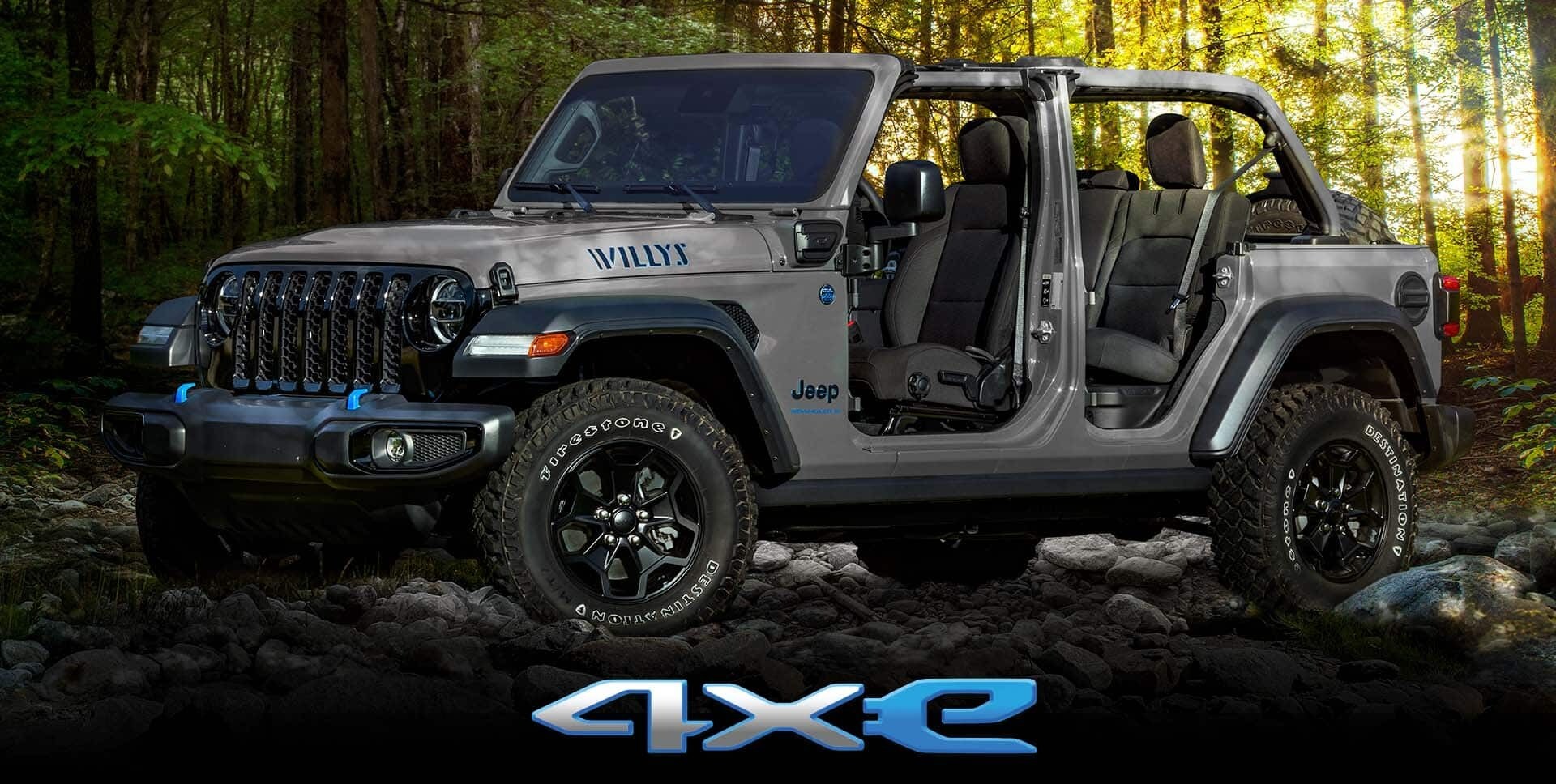 The hybrid motor system does more than just extend gas mileage - it sets a new standard. With three power modes, you can maximize or minimize any part of the hybrid system. Combined, and through the Hybrid Mode, you can get up to an estimated 49 miles per gallon. With the Electric Mode, you're using only the battery, giving you a nearly emission-free 21 miles of range. And finally, eSave Mode prioritizes the 2.0-liter engine, saving the battery for later use.
The best part of the 2023 Jeep Wrangler 4xe is the auto-recharge function. Regenerative braking allows you to recharge the battery without using the plug-in hybrid feature. Every time you brake and decelerate, the engine automatically recharges the battery. The plug-in aspect needs just two hours with a Level 2 charger to fully recharge the battery.
Test Drive the 2023 Jeep Wrangler 4xe in Green Bay
The best way to discover just how versatile the 2023 Jeep Wrangler 4xe is to test drive one today. Our Jeep finance professionals will find you a great deal, and our Jeep specials never disappoint. Schedule a test drive at our Green Bay Jeep dealership today!