The Capability of SUVs and Trucks for Your Green Bay Travels are Impressive - What Body Style is for You?
You may notice that there are a rising number of trucks and SUVs that you see on the roads, and you, yourself, are considering looking for new trucks or SUVs for sale in Green Bay. There are different ways in which each body style can accomplish your daily tasks and exploring what both an SUV and truck could add to your day may be something that you want to uncover. First, there are components to think about. Do you need to tow? Are you often looking for ways to configure cargo? Is the vehicle for work or traveling? Find out why buying or leasing a new truck may be right or a new SUV may be fitting today at Gandrud Dodge Chrysler Jeep.
Do You Want a Vehicle That Can Take on Trails and Seasonal Weather?
If you get overjoyed by the adventure that exploring trails or picturesque settings offers, a vehicle that can enhance that experience will be a plus. Trucks offer commendable performances in all different types of conditions and can accommodate for your scenic needs. However, with SUV options like a new Jeep Wrangler or Jeep Grand Cherokee, that offers superior navigation, traction, and available 4x4 systems for harsh landscapes and weather, a new SUV may be favorable.
How Much Towing Power Do You Need?
Though SUVs offer some hauling ability, if you want a vehicle that has an extensive towing capability, purchasing or leasing a new truck near Howard can stack up to your needs. Consider exploring heavy-duty pickups like a new Ram 2500 or Ram 3500 if you need hauling numbers that are great for lugging heavy loads or towing a larger trailer.
Do You Favor Interior Room or Exterior Space?
Would you rather store items inside of your vehicle? Or, is it for work where you will need to tie down work tools securely? If the answer is interior cargo space, where toting along your groceries, personal belongings, and more, is sought after, consider a spacious SUV near De Pere. A new Dodge Durango can be perfect, as well as a new Dodge Journey or Jeep Cherokee. However, if you use your vehicle primarily for different jobs and transporting equipment, a truck like a new Ram 1500, where you have different cab and box choices to choose from can be beneficial for exterior storage.
Have You Selected Between a New Truck or SUV?
You have been considering the new SUV and trucks near Ashwaubenon that we offer, and with these helpful components, you can come to a conclusion about whether a truck or SUV fits with your days better. Get more specifics about the new Ram trucks, as well as Dodge and Jeep brand SUVs that we offer today.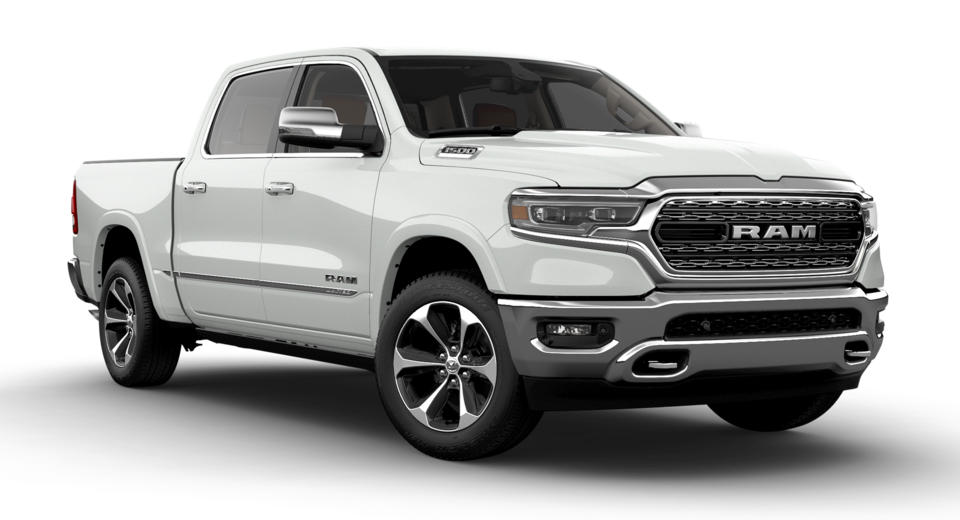 Contact Us For Details
The Benefits of Driving a Dodge, Jeep, and RAM
If you're undecided on whether a new SUV or pickup truck is better for your daily travels in Ashwaubenon and Howard, continue reading below to see how our lineup of Dodge, Jeep, and RAM truck models benefit you throughout your vehicle ownership. Either way, all three vehicle brands deliver phenomenal performance for the roads and terrains of De Pere and beyond, and rest assured that our sales experts are here to assist you with making the right new vehicle decision that best suits your interests.
Dodge SUVs
When drivers choose a Dodge SUV like the Dodge Durango or Dodge Journey, they have ample passenger and cargo space for the entire family. Atop of versatile trim combinations and engine, plus performance options, drivers who want comfort, sporty control, and handling, finding the perfect match within a Dodge SUV near Howard, WI is simple when you make the short drive to our dealership!
Jeep SUVs
SUV shoppers in the market for a Jeep vehicle will have an extensive selection of models and trims to pick between here inside our new Jeep inventory. Whether you're searching for a compact SUV or a full-size SUV that delivers the rugged capability for towing your recreation trailer on the weekends to popular lake parks in Green Bay, you're sure to find the fit to your adventurous driving needs when shopping our dealership! Choose from popular models like the new Jeep Wrangler, Jeep Grand Cherokee, Jeep Compass, and the Jeep Renegade!
RAM Trucks
Are you in the market for a reliable work truck that doubles as a weekend warrior truck capable of hauling your family camper or pontoon boat? Check out our lineup of new RAM 1500, RAM 2500, and the RAM 3500! From midsize to full-size towing capacity, our team will pair you with the RAM truck that suits your interests and daily workload best!
Test drive your future SUV or pickup truck at our Green Bay car dealership!
Our professional sales team is here to lead you to the list of SUV and trucks that fit your driving desires best, so feel free to schedule a viewing and test drive of the model that you love most and call us at (920)461.1584. We'll see you at our SUV and truck lot soon!