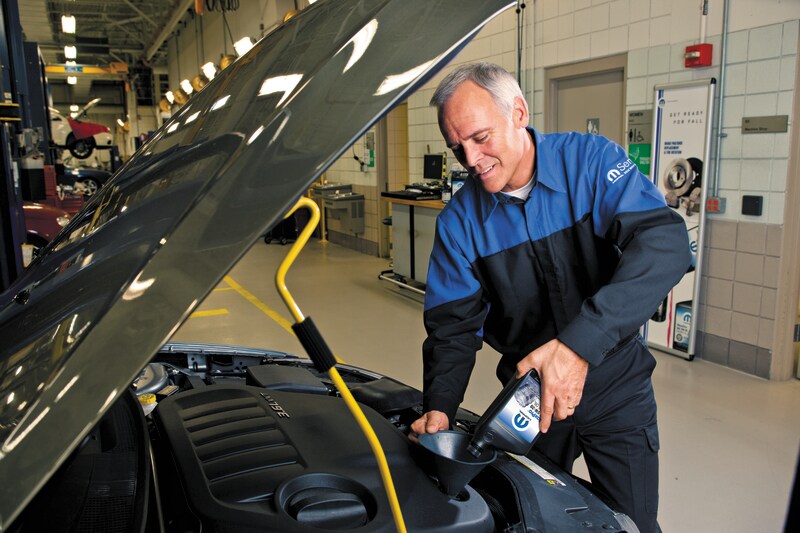 ?
Service frequency recommendations vary between car brands, but at Gandrud Dodge Chrysler Jeep, our rule of thumb is a major servicing once per year--or every 15,000 miles.
This service appointment should involved a full vehicle inspection to make sure everything is in working order, but we also recommend that you come in more frequently for oil changes (about twice as many times as you would come in for an inspection), and other minor items.
Regular Maintenance Items
When you bought your vehicle, it should have come with a manual that included a maintenance menu with prescribed items you should attend to. If you can't find this, search it online, or get in touch with our service center. Otherwise, keep your eye on:
Oil Levels (should be replenished every 5,000 miles or so
Spark Plugs (should last for at least a few years but should always be checked)
Transmission Fluid (should be topped up occasionally)
Brakes & Suspension
Battery Check, and more
Other Services You Should Seek Out
If your car has been in a collision--you should have it checked out immediately. Oftentimes, you will notice when something is physically wrong (your car will drive strangely, make noises, or even appear damaged), but even if you can't see it, something could be malfunctioning under the hood and could cause you grief and money down the line.
We also encourage regular (if less frequent) attention to:
Tire Rotations & Tire Alignments (particularly with changing seasons)
Steering & Steering Fluid
Air Filters (particularly seasonally), and more
How to Schedule a Service Appointment
At Gandrud Chrysler Dodge, we believe in efficiency from start to finish when we service your car. To get in to see us quickly, take advantage of our online scheduling form or call our service center directly at (920) 569-3328 today.