When it comes to work trucks, they can get utilized for a variety of unique jobs around the Ashwaubenon area. From plowing snow during the winter months to hauling wood or other larger items for your business, a truck can be quite useful for many tasks. At Gandrud Dodge Chrysler Jeep, we make it easy to find a work vehicle that can get your jobs completed with ease. Ask us for assistance in locating the perfect model for you, or take a look around at our virtual inventory of work trucks near Howard to find one for yourself today, and visit us to see them closer.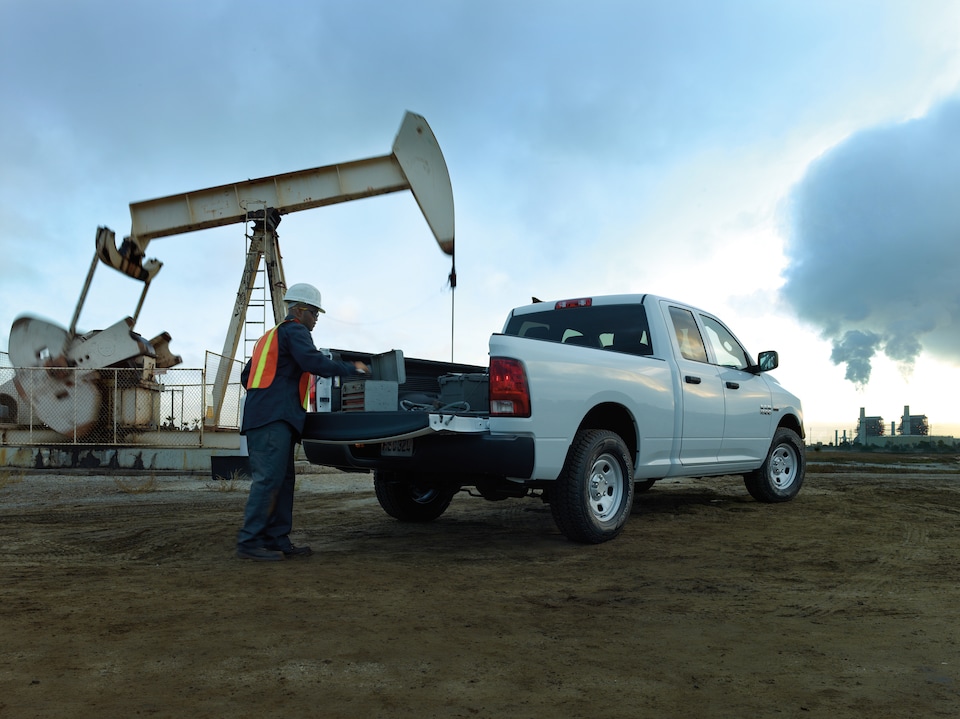 What Vehicles Can You Find for Your Everyday Work Around Green Bay?
At our dealership, we are proud to be the headquarters for many when on the hunt for a new work truck. We carry a variety of new Ram trucks near De Pere that have a long-list of hauling skills, engine arrangements, and more, that can elevate your weekly work.
Whether you want to make your vehicle your own and go with a strong new Ram Chassis Cab or go with a heavy-duty pickup that can haul securely like a new Ram 2500 or Ram 3500, our inventory is where you can search for your next addition to your business fleet. Maybe it is a light-duty pickup truck option that you want as your work ride; and in that case, a new Ram 1500 is the powerful and aerodynamic model that can handle your business efficiently.
You can easily browse through the various work trucks that we have available online by selecting the type of truck that you are looking for, as well as features like fuel type, drive train, and more. If you want to get more details on a work vehicle you spot, you can call us today or stop by to see our work truck inventory at our dealership.